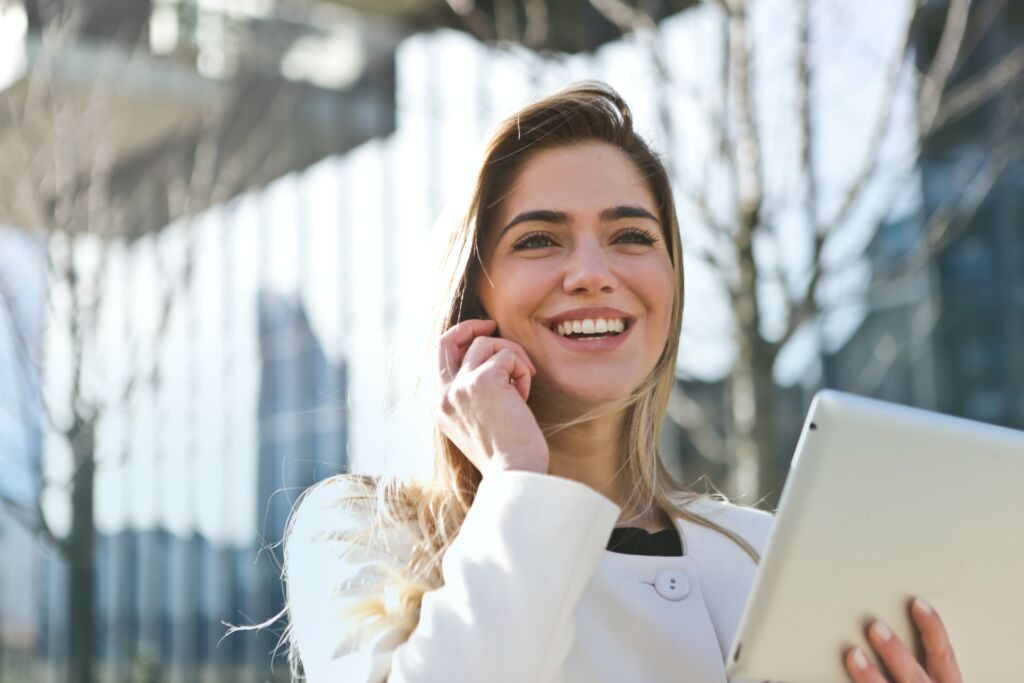 Embarking on a journey as a travel agent isn't just about booking flights and hotels; it's about creating seamless, unforgettable experiences for your clients. To thrive in the competitive world of travel planning, adopting certain habits can make all the difference.
 In this blog post, we'll explore the successful habits that set top-notch travel agents apart and contribute to their sustained excellence.
1. Offer More Than Deals – Offer Experiences.
Every tourist arrives at your doorstep with lofty expectations of a mind-blowing travel experience, providing a temporary escape from their hectic lives. Grasping the customer's psychology and presenting their dream tour experience from the very first sales pitch can almost guarantee a positive response. By emphasizing the potential travel experience rather than merely focusing on the deal, you not only make the sale easier but also cater to the customer's desire for a memorable journey.
2. Time Management Mastery.
Effective time management is crucial in the fast-paced world of travel planning. Successful travel agents prioritize tasks, delegate when necessary, and maintain a well-organized schedule. This allows them to handle multiple client requests while ensuring each itinerary receives the attention it deserves.
3.  Proactive Marketing and Sales Initiatives.
A key practice worth considering is proactive marketing. Highly successful travel agents consistently attend trade fairs and maintain an up-to-date online presence, including their website and social media channels. Additionally, they stay closely connected with both current and past customers, fostering an environment conducive to repeat business. Keeping the relationship alive, sending captivating digital postcards, and sharing thoughtful messages on various occasions reinforce their faith in your business and contribute to sustaining a loyal customer base.
4.  Stay Connected with Travelers Throughout Their Journey.
A highly regarded travel agent places significant emphasis on maintaining connectivity with their clients throughout the entire trip. The habit of consistently attending to the needs of their tourists and regularly inquiring about their requirements positions them as the preferred choice among their peers. 
Travel agents can use various tools and strategies to automate communication and stay connected with clients while they are traveling. Some strategies are sending automated messages before clients embark on their journey. Include travel tips, packing suggestions, and reminders about important documents. Use email marketing platforms like Mailchimp or even SMS services for timely reminders.
Occasionally exceeding agreed-upon services adds an extra layer of delight. These agents play a pivotal role efficiently, ensuring seamless support from the moment their clients board the plane until they return home. Ultimately, this commitment results in delivering a truly remarkable holiday experience.
5. Proactively Gather Post-Trip Feedback.
In the travel business, continuous improvement is imperative. Exceptionally successful travel firms consistently seek feedback from their travelers. Praise and lessons learned both contribute to refining their plans, ensuring flawless execution. Addressing past shortcomings enhances the efficiency of delivering meticulously crafted plans during tours. However, collecting feedback from every traveler manually can be a daunting task. 
A great way to gather post-trip feedback is by setting up automated post-travel surveys to gather feedback from clients about their experiences. Use tools like SurveyMonkey or Google Forms to create surveys and automate the distribution after the trip.
So, there you have it – the inside scoop on the five top habits that transform good travel agents into legends of the industry! It's not just about booking flights and snapping up the best deals; it's about passion, personalized experiences, and a dash of tech-savvy finesse.
 Whether you're dreaming of globe-trotting freedom or aiming to create unforgettable memories for your clients, these habits are your secret sauce. Here's to a journey filled with success, happy clients, and a whole lot of adventure!
---
From offering cutting-edge technology, and responsive customer support to providing one of the highest commission structures in the industry, at Travel Masters, we support you every step of the way in your journey as a travel agent, and we make sure to provide a smooth transition. Book your discovery call now and see if we are the right host agency for you.