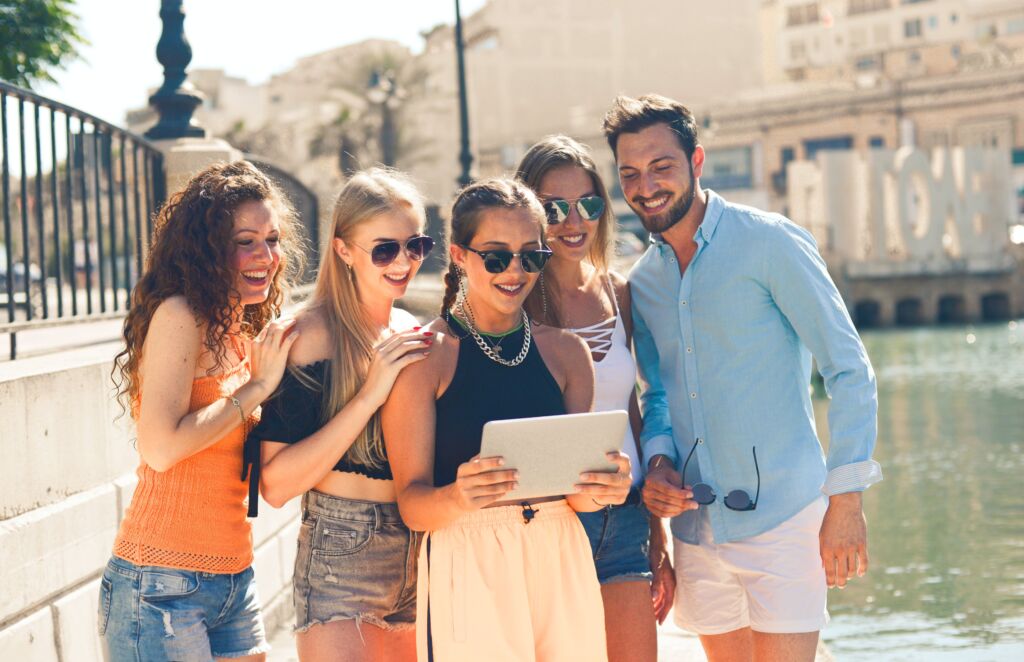 Selling group travel stands out as a savvy strategy for travel advisors, and the reasons are crystal clear. Instead of organizing and selling 50 separate trips to 50 different individuals, you can craft a single itinerary and sell it to a group of 50 people. This approach is significantly more efficient, providing higher commissions, and frequently leads to repeat business. It's a win-win situation for both travel advisors and their clients.
In this blog post, we've gathered five insider tips to help you sell more group travel packages and delight your customers. Let's dive in!
1. Identify a group leader
Identifying a group leader is a pivotal step in organizing successful group travel. This designated individual plays a crucial role in ensuring seamless communication, decision-making, and overall coordination within the group. It's highly advised to establish a point of contact as it is easier to convey important information, such as travel updates, itinerary changes, or special arrangements. 
In addition,  setting expectations with the group leader early in the planning process is fundamental to a successful group travel trip. It establishes a strong foundation for collaboration, ensures clarity on logistical details, defines roles and responsibilities, addresses group dynamics, and facilitates effective promotional activities. By aligning expectations and working closely with the group leader, travel agents can create a cohesive and delightful travel experience for the entire group.
2. Offer unique experiences  
In today's competitive travel market, offering unique and exclusive experiences can set you apart. Research destinations thoroughly to uncover hidden gems and local attractions that aren't on the typical tourist radar. Arrange special access to cultural events, workshops, or behind-the-scenes tours. These exclusive experiences not only add value to your packages but also create lasting memories for your clients, making them more likely to recommend your services to others.
3. Book early with select travel suppliers
Booking early with select travel suppliers is particularly crucial when it comes to organizing group travel trips. Group travel involves a multitude of intricate details and logistics that need careful consideration. Securing accommodations, transportation, and activities for a large group can be challenging, especially during peak travel seasons or popular events. Booking early ensures guaranteed availability for the desired number of travelers.
4. Organize like a pro
Organizing group travel trips requires meticulous planning, attention to detail, and the ability to handle various logistics. By understanding the group's needs, creating a well-structured itinerary, coordinating transportation and accommodations, arranging engaging activities, and being prepared for contingencies, you can ensure a seamless and enjoyable travel experience for all participants.
5. Hold Zoom Calls for the whole group
Holding Zoom calls or virtual meetings for group travel trips is a fantastic way to enhance the overall experience, foster camaraderie, and ensure everyone is well-prepared for the upcoming adventure. This interactive session helps to set clear expectations and ensures that everyone is on the same page, promoting a smooth travel experience.
In the world of group travel, effective communication and collaboration with the group leader are the cornerstones of a memorable and seamless journey. By setting clear expectations, addressing concerns, and fostering a strong partnership, travel agents can create a travel experience that not only meets but exceeds the group's expectations.
---
From offering cutting-edge technology, and responsive customer support to providing one of the highest commission structures in the industry, at Travel Masters, we support you every step of the way in your journey as a travel agent, and we make sure to provide a smooth transition. Book your discovery call now and see if we are the right host agency for you.