Hi, my name is Heather and I am the Recruiting and Support Manager with Travel Masters. I have been in the travel industry since 2004 but with Travel Masters in 2015. I started as a Product and Support Manager but took over Recruiting in 2018. I am passionate about helping travel agents discover their potential and helping them become true travel entrepreneurs! I think Travel Masters has the perfect blend of professionalism, advanced technology, guiding support, and passion for travel. I am so happy I decided to "join the family" when I did.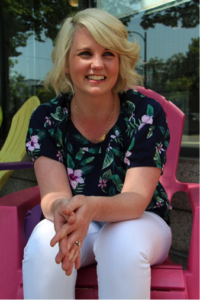 It is my job to help spread the word on how awesome we are in order to grow our compassionate, driven, awesome travel family so I've created a Top 10 List of things you may not know about Travel Masters
Top 10 List of things you may not know about Travel Masters
1) Travel Masters started in 1994 by Neil McMahon who is still our CEO and Owner.
2) One of the first independent agents that Travel Masters signed was a man named Mark Greenwood, who is NOW the Director of Operations. He loves it so much he helps to run the place 😊
3) We have 5 locations across Western Canada and about 68 agents (growing in number every month)
4) We have been named in the Top 10 Canadian agencies with Ensemble for over 10 years
5) Our group of agents range from seasoned veterans to new to the industry agents.
6) Travel Masters has some of the most advanced technology available to allow our agents the BEST in flexibility, ease of use, and more.
7) We work really hard to ensure our agents have the ability to maintain a healthy work life balance… so we have systems and offers our travel family the ability to care of themselves, both at work and outside of work.
8) We offer two GDS'S for agents who want to use one. If a family member doesn't know how to use a GDS, no problem. They have the option of learning how to use one or booking your air through a valued partner.
9) Hate reports, and reconciliations? No problem! We take care of the family's back office so they can focus on what they do best… taking care of their valued clients?
10) We encourage our travel family to specialize their business and offer some amazing tools for them to do so. We have a wedding website, many corporate tools, specialized training and aps, and more.
We are a host agency that thrives on our agent's success. There are so many great benefits to being a part of our awesome team. I would love to connect with you to see if we would be a great fit.